I've always thought of a fandom as being similar to a kingdom in that it's something that is rather large. There are plenty of things that I am a fan of, but I don't know if I would say there is a
fandom
for each of those things. However, according to my own rules, I am apart of several fandoms.
•
Harry Potter
- Of course I'm in the Harry Potter fandom! What else is there to say about it? It's perfect and will never go away, and for me it defined fandom.
Favorite Characters:
Snape, Hermione, Ron, Harry, Luna, Hagrid, EVERYONE
•
Hannibal Lecter
- There are books, movies, and a television show surrounding this character, but there's no comprehensive name for all of it. I saw
Silence of the Lambs
when I was about 13 and it was instantly one of my favorite movies. I know, I know, it's weird. When
Hannibal
the movie came out, I was quite excited, and I liked it very much. I don't care what anyone says about it - It was a good movie, and the soundtrack is beautiful. I didn't read the books until just a few years ago. I love the current TV show on NBC. Mads feeds my soul.
Favorite Characters:
Hannibal, Clarice
•
Disney
- I grew up during the Disney Renaissance, so those are my favorite movies, but I honestly love almost everything Disney and Disney/Pixar put out. I always see them in theaters, I own most movies on DVD, and I have most soundtracks on my laptop. Yes, I'm that much of a Disney nerd.
Favorite Films:
Beauty and the Beast, Mulan, Hercules, Hunchback of Notre Dame
•
Lord of the Rings
- The stories of Middle-Earth were a favorite of my father's, so he would read the books to my sister and I. I grew up with them, and with the movies, and everything regarding this fandom is precious to me (heh). Along with Harry Potter, it's probably the one I get most emotional about. However, I have only read
The Hobbit
. I hope to finally tackle the trilogy soon.
Favorite Characters:
Literally Everyone
•
A Song of Ice and Fire
OR
Game of Thrones
- I only got into this fandom after the show started, and I didn't start watching the show until the third season. Right now I'm almost done reading ADWD, book #5. It's taking me a long-ass time to read these books! I find the story fascinating and want to know what happens, but I don't feel that emotionally invested in it.
Favorite Characters:
Arya, Brienne, Ned, Tyrion
•
The Avengers
- Many people simply say MCU, but the only other Marvel comic I sort of know about is X-Men, and I'm not the biggest fan of X-Men. However, I love all of the Avengers. I haven't read the comics, and I don't really plan to because it's quite overwhelming, but I've seen each of the movies. I tried to get into the Agents of SHIELD show, but I just didn't like it very much.
Favorite Characters:
Loki, Thor, Black Widow
•
Lost
- I didn't actually start watching Lost until the final season was half-way done. I started at the beginning and marathoned it for months. I loved it TO DEATH, and I still do. I don't care how crazy it got. It was intriguing and unique.
Favorite Characters:
Kate, Sawyer, Hurley, Sun, Sayid
•
Once Upon A Time
- I feel like this show is such a trashy show, but I don't care! I love it so much and it makes me happy! The writing and costumes often suck, but I love that it's bringing Disney and other fairy-tale characters to life.
Favorite Characters:
Regina, Snow, Rumple
•
Star Trek
- I am such a Trekkie, again because of my dad! I grew up with Voyager and that show is flawless. Later I tried to watch the Original Series, but, I'm sorry, I just couldn't, and recently I've been watching Next Generation, which is also flawless. There are rumors that a new tv series is being developed and I will absolutely scream with delight if that comes to pass.
Favorite Characters:
Janeway, Riker, the EMH, Seven of Nine, Picard, B'Elanna, Chakotay, Uhura
•
Hunger Games
- I only read the books because my sister made me. I think the first book was the best one, and the last book was a hot mess. But I'm still really into it. I don't like how most fans view Gale. I'm a big fan of Gale and his relationship with Katniss. He's not the enemy, but people seem to enjoy hating on him and loving Peeta for no apparent reason except that he loved Katniss from afar. ...I don't get it and it irks me. But anyway, the first movie was alright, but
Catching Fire
was amazing.
Favorite Characters:
Haymitch, Katniss, Gale
I love reading, but I am not the fastest reader. Some people read dozens of books in a single month, and most of the time it's awesome if I read two. But in anycase, here are some of my favorites!
series
• The Chronicles of Narnia by C.S. Lewis
(finished through book 6)
• The Harry Potter Series by J.K. Rowling
(completed)
• The Hunger Games by Suzanne Collins
(completed)
• The Kiesha'ra by Amelia Atwater-Rhodes
(completed)
• The Millennium Series by Stieg Larsson
(completed)
• A Song of Ice and Fire by George R.R. Martin
(finished through book 4)
• The Vampire Chronicles by Anne Rice
(finished through book 2)
stand alone
• Beasts by Joyce Carol Oates
• Bread Givers by Anzia Yezierska
• The Cuckoo's Calling by Robert Galbraith
• Falling Angels by Tracy Chevalier
• Fools Crow by James Welch
• For Whom the Bell Tolls by Ernest Hemingway
• Kindred by Octavia E. Butler
• Light in August by William Faulkner
• The Silence of the Lambs by Thomas Harris
• The Time Traveler's Wife by Audrey Niffengger
• Wuthering Heights by Emily Bronte
In the past four years or so, I've really gotten into television. There are just so many amazing shows on air, most of which I'm not currently watching but I want to be. People say right now is the "golden age" of television, but I don't think we can really decide that until we're past this period of time. Some of my favorite shows that are current and cancelled:
• 30 Rock
• American Horror Story
• Bates Motel
• The Borgias
• Desperate Housewives
• Dexter
• Downton Abbey
• Dracula
• The Fall
• Fringe
• Game of Thrones
• Gossip Girl
• Hannibal
• Homeland
• House MD
• How I Met Your Mother
• How To Get Away With Murder
• Lost
• Mad Men
• Masters of Sex
• My So-Called Life
• The Newsroom
• Once Upon A Time
• Orange is the New Black
• Orphan Black
• Parks and Recreation
• Sex and the City
• Sleepy Hollow
• Star Trek: Voyager
• Stargate SG-1
• True Blood
• The Tudors
• The West Wing
• Will and Grace
• The X-Files

I consider myself a big movie buff. I love awards season. I try to see as many movies in theaters as possible. I love pretty much all genres. I'll watch something even if I have no idea what it's about. I'll watch movies if my favorite directors or actors are involved with them in any way. I just love movies! To list all my favorite films would be impossible, but I will list a few, and my favorite directors.
directors
• Baz Luhrman
• David Fincher
• Christopher Nolan
• Joe Wright
• Ridley Scott
• Sofia Coppola
• Steven Soderbergh
• Quentin Tarantino
• Tim Burton
movies
• Anonymous
• Atonement
• Back to the Future
• The Devil Wears Prada
• Dracula (1992)
• Ever After
• Forrest Gump
• Girl Interrupted
• Interview with the Vampire
• Jurassic Park
• Kill Bill
• Love Actually
• Matilda
• Midnight in Paris
• The Mummy
• Pride and Prejudice
• Romeo and Juliet (1996)
• Shakespeare in Love
• Secret Window
• The Shining
• Silence of the Lambs
• The Social Network
• The Sound of Music
• Titanic
• You've Got Mail

I'm kind of a casual shipper, but there are a few that I like a lot.
Avengers:
Thor/Jane
Tony/Pepper
Game of Thrones/ASOIAF:
Jamie/Brienne
Petyr/Sansa
Sandor/Sansa
Jon/Ygritte
Lord of the Rings:
Aragorn/Arwen
Lost:
Sawyer/Kate
True Blood:
Bill/Sookie
Once Upon A Time:
Rumple/Belle
Charming/Snow
Regina/Emma
Graham/Emma
Hannibal Lecter:
Hannibal/Clarice
Hannibal/Abigail
Hannibal/Alana
Will/Alana
Harry Potter:
Snape/Lily
Ron/Hermione
Hunger Games:
Gale/Katniss
Homeland:
Brody/Carrie

I started playing video games when I was pretty young, and I never cared to try new ones because they were so expensive. But then the internet happened and new games became much easier to obtain.
• Dishonored
• Dragon Age → Origins, Awakening, DA2
• Fable → III
• Final Fantasy → VII, VIII, X, X-2, XII
• Kingdom Hearts → I, II
• The Legend of Zelda → Ocarina of Time, Majora's Wask, Wind Waker, Twilight Princess
• Tomb Raider → 2013 Reboot

Here I'm going to show my favorite all-time albums. I will update this whenever a new album strikes me. Anything I post in this box is an album I love in its entirety, not just a few songs, and it's an album that means something special to me.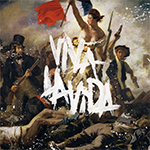 Title:
Viva la Vida or Death and All His Friends
by:
Coldplay
released:
June 11, 2008
genres:
alternative rock, baroque pop
favorite songs:
42; Yes; Death and All His Friends/The Escapist
Title:
Hannibal (2001) Soundtrack
by:
Hans Zimmer
released:
February 9, 2001
genres:
film score
favorite songs:
The Burning Heart; Vide Cor Meum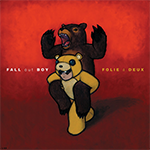 Title:
Folie à Deux
by:
Fall Out Boy
released:
December 16, 2008
genres:
pop punk, alternative rock, pop rock
favorite songs:
27; What A Catch, Donnie
Title:
Red
by:
Taylor Swift
released:
October 22, 2012
genres:
pop, country
favorite songs:
State of Grace; Red; All Too Well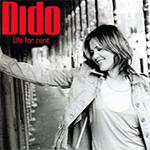 Title:
Life For Rent
by:
Dido
released:
September 29, 2003
genres:
pop, trip hop
favorite songs:
Life For Rent; Sand In My Shoes; See The Sun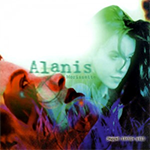 Title:
Jagged Little Pill
by:
Alanis Morissette
released:
June 13, 1995
genres:
alternative rock, post grunge
favorite songs:
All I Really Want; Perfect; Mary Jane
Title:
Back to Basics
by:
Christina Aguilera
released:
August 11, 2006
genres:
pop, r&b
favorite songs:
Ain't No Other Man; Mercy On Me; The Right Man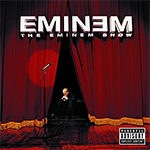 Title:
The Eminem Show
by:
Eminem
released:
May 28, 2002
genres:
hip hop
favorite songs:
Cleanin' Out My Closet; Without Me; Sing For The Moment
Title:
Ceremonials
by:
Florence and the Machine
released:
October 28, 2011
genres:
baroque pop, art rock, indie rock, soul, indie pop
favorite songs:
Shake It Out; Never Let Me Go; Lover to Lover

Here are just some people that I really like. I'll watch their movies and tv shows, I'll buy their music, I'll hunt down candids of them, I'll read their interviews in magazines, I want their autographs, WHATEVER. I love these people.
○ Amy Poehler
○ Angelina Jolie
○ Anthony Hopkins
○ Brad Pitt
○ Carey Mulligan
○ Cate Blanchett
○ Chris Hemsworth
○ Christoph Waltz
○ Claire Danes
○ Daniel Day Lewis
○ Elizabeth Olsen
○ Emily Browning
○ Emma Stone
○ Gillian Anderson
○ Gwyneth Paltrow
○ Ian McKellan
○ Jamie Chung
○ Jeff Daniels
○ Jessica Chastain
○ Jodie Foster
○ Johnny Depp
○ Josh Holloway
○ Kate Winslet
○ Keira Knightley
○ Kerry Washington
○ Lana Del Rey
○ Lana Parrilla
○ Leonardo DiCaprio
○ Liam Neeson
○ Mads Mikkelsen
○ Marion Cotillard
○ Mia Wasikowska
○ Michael Fassbender
○ Natalie Dormer
○ Natalie Portman
○ Naveen Andrews
○ Noomi Rapace
○ Robert Downey Jr
○ Rooney Mara
○ Ryan Gosling
○ Sean Bean
○ Tina Fey
○ Tom Hiddleston
○ Viggo Mortensen
○ Winona Ryder
○ Zoe Saldana

Here are just a few random things that I love but aren't necessarily pop-culture- or fandom-related.
theater ↔ libraries ↔ skulls ↔ trees ↔ museums ↔ used bookstores ↔ history ↔ owls ↔ abandoned places ↔ spring ↔ baking ↔ photography ↔ gardens ↔ autumn ↔ YouTube ↔ Acqua di Gioia by Giorgio Armani ↔ vampires ↔ pretty graphics ↔ marine biology ↔ dogs ↔ equal rights ↔ Fame by Lady Gaga ↔ writing ↔ coffee ↔ astronomy ↔ J'Adore by Dior ↔ rain ↔ fairy tales ↔ feminism ↔ Beckham Signature by David & Victoria Beckham ↔ interior design ↔ the sea ↔ natural history ↔ Covet by Sarah Jessica Parker ↔ typography ↔ peanut butter
last updated March 3, 2014